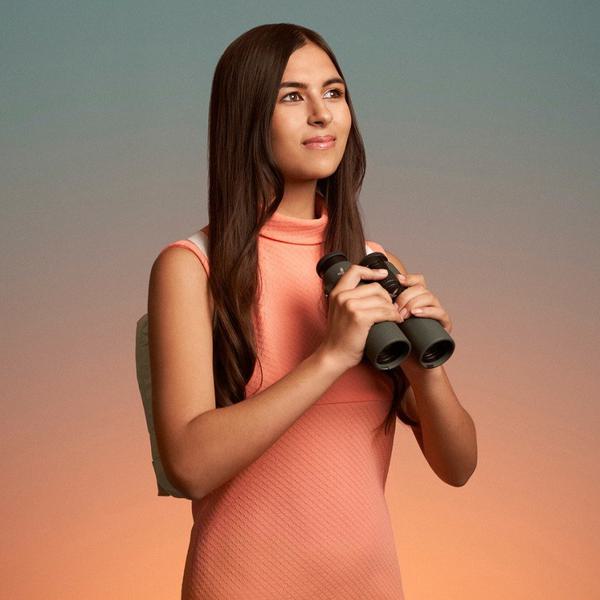 Mya-Rose Craig, also known as Birdgirl, is a 20-year-old British-Bangladeshi birder, environmentalist and diversity activist. She is an Ambassador for Survival International and has written a book amplifying the voices of indigenous peoples. At the age of 14 she founded Black2Nature to engage minority ethnic teenagers with nature and at 17 she became the youngest Briton to receive an honorary Doctorate, awarded by Bristol University. Also at 17 she became the youngest person to see half the world's bird species, and shared a stage with Greta Thunberg. She is the author of three books: We Have a Dream, Flight and the 'lyrical, poignant and insightful' (Margaret Atwood) memoir Birdgirl, published by Jonathan Cape in 2022 and out in paperback in October.
Past Events
Event Featuring
5x15 x Keystone Positive Change present the fourth in the Six Ideas to Change the World series, with Mya-Rose Craig (Birdgirl) & Lucy Jones on the future of environmentalism.
Event Featuring
At the British Library, five extraordinary speakers take us into a world shared by animals, human and otherwise; testing the boundaries between us, and the spaces that we share.