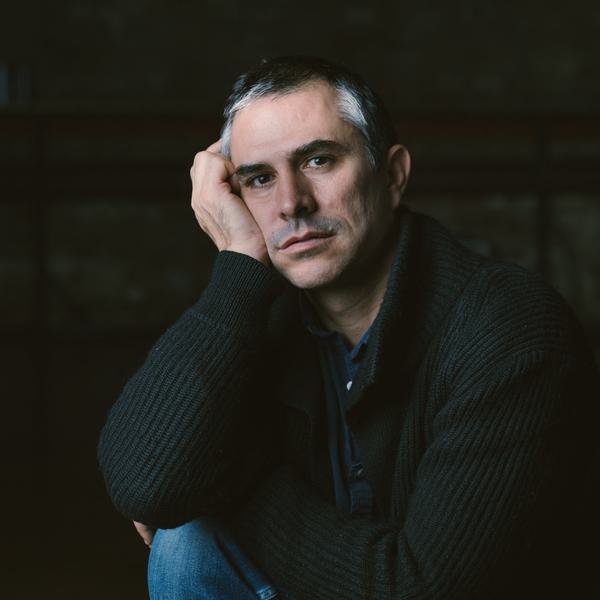 Amir Nizar Zuabi is an award-winning theatre writer and director. He was an associate director of the Young Vic, a member of the United Theaters Europe for artistic achievement, and an alumni of The Sundance Institute Theatre Program. Alongside The Walk he is the Artistic Director of ShiberHur Theater Company, is creating a show for Riksteatern Theater in Stockholm, and is writing a new play for the National Theatre in London.
His writing and directing credits include I am Yusuf and This is my Brother, In the Penal Colony, Oh My Sweet Land The Beloved (ShiberHur/Young Vic); Three Days of Grief, West of Us The Sea, Mid Spring Musical, Dry Mud, Against A Hard Surface (ShiberHur); Last Ward, Who Killed You Asmahan, The Huta and Grey Rock (La Mama NYC).
Directing credits include: Samson and Delilah (Flanders Opera, Antwerp); Jidarriya by Mahmoud Darwish (Edinburgh International Festival, Bouffes du Nord and world tour); Forget Herostratus, Le Mallade Imaginer, War or More, Sneeze, Deep Sorrow, Fall Tale, When The World Was Green, Lanterns Of The King Of Galilee, Taha and The Comedy of Errors (Royal Shakespeare Company).
Videos
The Walk - a travelling festival of art in support of refugees | Amir Nizar Zuabi & Stephen Daldry
Stephen Daldry is an award-winning theatre, film and television director and producer. His productions have won multiple Olivier & Tony awards and he has directed 5 major feature films, including Billy Elliot. In 2021 he is producing The Walk featuring 'Little Amal', a 3.5 metre-tall puppet of a young Syrian
Past Events
Event Featuring
5x15 in January 2020 with an unmissable line up of writers and artists.